If you are planning to travel to Mykonos, i am sure that you are wondering about where to stay in Mykonos and how much does hotels cost about. This wonderful Greek island of Mykonos is not budget friendly island, but if you read our article, you may find many recommendations about budget friendly, hotels in best places, family hotels, best places for children, advice for honeymoon and couple hotels in Mykonos. First you may search all recommended best hotels in Mykonos.
Where to stay in Mykonos – Beach or Town
There are three areas we recommend you to stay: Mykonos Town, Ornos or Platis Gialos (also spelled Platys Yialos).
Mykonos Town is most popular destination for mostly nightlife, restaurants, and shopping.
The best hotels in Mykonos are spread around the island. Mykonos Town has the most luxury hotels but there are many other locations to stay if you want a luxurious stay.
The best Mykonos beach hotels are concentrated in Agios Ioannis, Ornos, Platis Gialos and Elia Beach.
The best cheap Mykonos hotels may be found in Mykonos Town and back from the beach in Ornos and Platis Gialos.
Are you still looking for where to stay in Mykonos? Keep reading my friends.
---
Best Hotels To Stay In Mykonos
There is a new hotel on Mykonos is the gorgeous Branco Mykonos – Magnificent luxury hotel right on the beach in Platis Gialos. Highly recommended!
Best luxury hotel on Mykonos is the Mykonos Blu (the hotel is very closed and easy access to two of the best beaches on Mykonos).
Best hotel in Mykonos Town is the La Veranda of Mykonos Traditional Guesthouse (300 m from the centre of Mykonos Town and 4 km from Mykonos International Airport and Port. The famous Super Paradise Beach is around 5 km away. Free parking is possible on site.).
Best "budget" hotel on Mykonos is the Charming House at Platis Gialos beach. It's a holiday home with a garden, situated in Platis Yalos, just 70 m from the beach. The famous Psarou Beach lies within 100 metres, while a bus connecting to Mykonos Town stops just 50 m from the property. It's far from cheap but is a great value hotel for Mykonos.
---
Where To Stay In Mykonos?
For your stay you must first decide where to stay on the island of Mykonos. What is more important, (the most nightlife, shopping, and restaurants) or one of the best Mykonos beaches. In addition, transportation within the island of Mykonos is also important.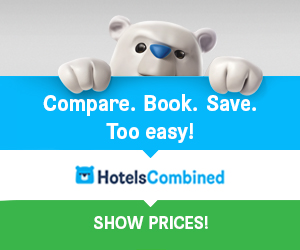 Buses run regularly (and late) from the main beaches to and from Mykonos Town, so it's easy to stay in one spot and enjoy the other. My advice is to stay in Mykonos Town and take the bus to beach through the day. Then return to town in the late afternoon and get ready to enjoy the evening when Mykonos Town really comes alive. The best place to stay in Mykonos for partying is Mykonos Town, for families it's Ornos or Platis Gialos, and for romance and honeymoons stay in Agios Ioannis, Psarou, or Mykonos Town (though pretty much every town is perfect for a honeymoon holiday).
---
Staying in Mykonos Town
Capital city of Mykonos island, also known as Hora/Chora, is a charming tangle of narrow pedestrian-only streets – you will want to get lost in. So, where to stay in Mykonos Town? The historic core is densely packed with guesthouses, hotels, restaurants, and bars; tavernas dot the waterfront, and there are two bona fide shopping streets, lined with Greek fashion boutiques, art stores, and touristy shops. Little Venice is a dense cluster of waterside bars and a favorite gathering place at sunset, as are the picturesque Cycladic Kato Mili windmills. A couple of worthwhile museums and an open-air cinema add to the town's attractions. There are excellent bus connections to the beaches and interior villages of the island.
---
The Best Hotels in Mykonos Town
---
Staying at Megali Ammos
Megali Ammos Beach, is the closest beach to Mykonos Town! Just a 10-minute walk from Fabrica bus station is the ideal solution for short stay visitors!
The Best Hotels at Megali Ammos
---
Staying in Ornos
Known as a family-friendly beach, Ornos is also one of Mykonos' trendiest, most popular and crowded. It offers lots of restaurants and places to stay, and is a frequent stop of many boats and yachts. It's located in the south of the Mykonos island, and is for those who prefer a more developed, resort atmosphere.
The Best Hotels at Ornos
---
Staying in Platis Gialos
The Platis Gialos Beach is a popular beach on the south coast of Mykonos. It is about 300 m long and up to 30 m wide and is equipped with sun loungers and umbrellas along its entire length. These are among the many hotels and restaurants in the area and can be rented on a daily basis for a fairly good price.
The Best Hotels at Platis Gialos
---
Staying in Agios Ioannis
Agios Ioannis is a small tourist village in the southwest of the island, 2.5 km from Ornos. It is built in amphitheater and located across from Delos, combining natural beauty with excellent tourist accommodations. Pink and purple flowers drape the stairways and balconies of the white houses. The lovely sandy beach of Agios Ioannis with the crystal clean waters, took its name from the church that located here.
The Best Hotels at Agios Ioannis
---
Staying in Agios Stefanos
The beach of Agios Stefanos is located at the north of Mykonos town about 3 km and lies in front of the homonymous settlement. To the north of the beach is the old church of Agios Stefanos where the area got its name. It is right next to the new port of Tourlos.
The Best Hotels in Agios Stefanos
---
Staying in Psarou
Psarou beach is located 5 km from the town of Mykonos. It is one of the most popular and famous beaches on the island, with pure and clean white sand and crystal clean waters (the waters are always calm, as the beach is enclosed by mountains around), ideal for sunbathing and relaxing and also for watersports.
The Best Hotels at Psarou Beach
---
Staying in Elia
Elia is one of the most beautiful beaches of Mykonos. Some say that is the best beach of the island. Visit it to find out yourself! This beach is 8 km from Mykonos town, is quiet and peaceful and it will steal your heart.
The Best Hotels at Elia Beach
---
Paraga Beach
Paraga beach is located in the south part of the island, between the beaches of Platis Gialos, Agia Anna and Paradise. It is approximately 6 km from the town.
The Best Hotel at Paraga Beach
---
Agios Sostis Beach
Agios Sostis is on the northern part of the island, away from the center, and therefore remains unspoiled and uncrowded. It's mostly tourist-free, and the only noise you hear is that of the water and birds. It's a nudist-friendly beach, but if you don't want to be in the sun for too long, you need to bring your own umbrella. Also don't forget water and snacks, as there are no facilities.
The Best Hotel at Agios Sostis Beach
Yakinthos Residence • (Hotel phone: +30 22890 29183) – At Panormos Beach, near Agios Sostis Beach
---
Super Paradise Beach
The Super Paradise Beach is a dream beach in a class of its own. You can expect crystal clear, turquoise blue water, soft, beige sand and a unique flair. Three elegant beach bars spoil you with delicious snacks and drinks, inspire you with their noble equipment and elegance.
The Best Hotel at Super Paradise Beach
---
Paradise Beach
The most famous of all of Mykonos beaches, Paradise is what essentially brought tourism to the island in the 1970s. Paradise Beach is located in the South of Mykonos, not too far from the airport. It's no longer the beach of hippies of the 70s, and also no longer mostly gay like about a decade ago. It now attracts young straight crowds, who dance, drink and lie on the sand all day and night, to the sound of music playing at the several bars and restaurants.
---
Kalo Livadi Beach
Kalo Livadi Beach located 10 kilometers in the south-east of Mykonos Town, you can get to Kalo Livadi beach by catching a public bus from Chora (from Old Port bus station). Visitors can also reach the beach by car or motorbike. (No water taxi comes here)
Less crowded than the rest of the beaches in the south coast like Paradise and Super Paradise, it is considered nowadays the new rising hot-spot of celebrities.
---
Ano Mera
The only other settlement on the island of any size after Mykonos Town, Ano Mera sits roughly in the center of the island, reachable via an 8km drive along the island's main road. In summer, there buses connect Ano Mera with Kalo Livadi and Kalafati beaches. There are few hotels in Ano Mera (Hotel Anatolia is the best) and none of them luxurious.
---
Budget Hotels in Mykonos
The 10 Best Mykonos Budget Hotels – Affordable Hotels in Mykonos, Greece
---
Also Read This Posts